You're invited to join us for our first public service on Saturday, September 11th at 6:00 PM at our Frederickson Campus.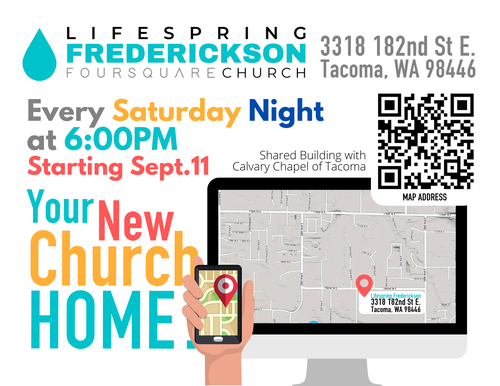 January 1st - December 31st


We're committed to giving the Bible the priority in our lives it deserves. There is nothing better than reading God's Word in community. You can start signing up now at any time throughout the year by clicking on the link below.


Would you like to meet the Pastors? You're invited to our first, Meet the Pastors brunch! Sign up below and come bring your questions and appetites.