Our NEXTLEVEL Classes offer a unique opportunity to go deeper in your relationship with Christ and to be in community with others.
Starting Sunday, July 09th we'll be launching an in person and online class via Zoom titled: Life with God.
This class will run for a couple of weeks and is being taught by Cathy Haggard.
SIGN UP TODAY!
We're excited to have you on board and to see you grow deeper in your Christian walk.
This Thursday [Aug. 13th] from 6-8pm Pastor Dan, Jeremy, and Jesse will be sitting outside the church right here at
ILC
ready to pray with you.
They'll be at a safe distance, and you'll be in the comfort of your own vehicle.
AUG 16th - DROP OFF DEADLINE
Back-to-School is a time with great outreach potential. You can help us by partnering with Mountain View Community Center to gift kids with backpacks for the new school year.
If you're interested in being a blessing and a part of this drive, purchase a backpack and bring it to church. Backpacks need to be dropped off by Sunday, Aug. 16th at Lifespring. We have a barrel at the building entrance on Sundays to drop off your items.
We're also providing a donation option.
If you prefer to give towards this initiative, then please refer to the
GIVE
tab below, and choose the BACK-TO-SCHOOL designation when giving.
We'll purchase the backpacks and deliver it to them along with the others.
If you are healthy and not immune compromised we could use your help! On Saturday, August 22nd we'll be partnering with MVCC [Mountain View Community Center] to help with distribution of BACKPACKS from their recent BACK-TO-SCHOOL DRIVE from 9am-12pm. If you're willing to serve, at one of their four drive-up locations get signed up below and we'll get you on the schedule. This is a great opportunity for us to continue to love those in our community and to continue being the hands and feet of Jesus to those around us.
On Monday, August 31st, at 6 PM
we're having a church-wide night of worship right here at
ILC
. Come join us for an incredible evening of worship, prayer, celebration, and collective community as we gather to worship together.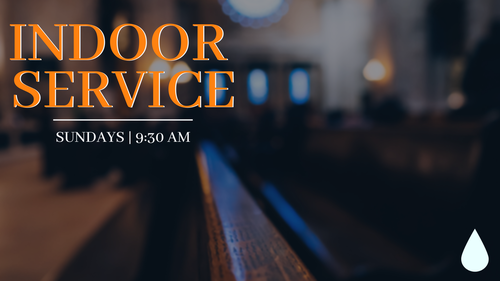 Weekly Service
Sundays | 9:30 AM
Lifespring is currently having in-person services on Sundays at 9:30 AM. Please refer to our
service guidelines
to learn more.
Our
LifeGroups
help people grow in their faith and build community. Click
HERE
to find a group that's right for you.
We're committed to giving the Bible the priority in our lives it deserves. A passion for God's Word is behind every creative moment at Lifespring.